A chipped tooth is a common dental injury that can happen to anyone. It's not always easy to tell when a chip has occurred, and often the only sign of a chip is discomfort or pain in your mouth. If you're experiencing any of these symptoms, it's essential to see your dentist as soon as possible. The sooner you get treated for chips, the better off you'll be! Here are some reasons why it's so important:
Save money
A chipped tooth that's not treated right away will only get worse over time, and this could cost you more than if you were to treat it quickly. Treatment for a chip like this is much cheaper because the damage has already been done. Your dentist can usually repair it immediately, and you'll be out the door in no time without having to pay for a new filling or crown.
Save your tooth
Chips that aren't treated immediately run a high risk of further damage as bacteria build up over time. This not only poses major dental issues but also the possibility of losing your tooth entirely. If you're in pain, there's a good chance that the chip already had some damage to this point! Getting it fixed immediately is much better than waiting for things to get even worse and having to pay more later.
Save your smile
If left untreated for too long, chips can lead to a much bigger problem: cracks. Cracks and chips both pose the same issues, but they're harder to detect than chipped teeth at first glance. Therefore, it's essential to see your dentist as soon as possible if you think something might be wrong with your tooth.
Sometimes dental injuries can change a person's smile in ways they don't want. Braces are often used to help fix the alignment of teeth that have been affected by dental injuries like this, but you'll still need some time off work and school for it.
Save your time (and sanity!)
Nobody wants to wait around for a dental emergency to be treated. Chips run the risk of becoming worse as time goes on, so it's best if you see your dentist right away and don't have to worry about going back later.
Lead to infection
You could be more likely to end up with decay or an infection. If your chipped tooth is damaged and you don't treat it, your tooth could be more susceptible to developing decay and disease.
Affect your chewing and speaking
Chips can also lead to problems with the alignment of your bite. This often causes you to chew food on one side more than the other, which will eventually cause uneven wear within each tooth. It makes it much harder for teeth to work together as a unit if damage has already occurred! If left untreated, you'll most likely have trouble pronouncing certain letters too.
Lead to a root canal
Depending on how severe the damage is and where it's located in your mouth, chips can also end up needing a root canal treatment. Therefore, it's in your interest to get any dental injury taken care of as soon as possible while things are still in their early stages! If left untreated for far too long, or if the chip has broken down into decay that goes deeper than just the enamel, you may need a root canal to fix it.
Cause your other teeth and gums problems
By preventing bacteria from entering your mouth, chips can help prevent further damage elsewhere. This can cause problems with your gums and other teeth, which might need to be treated before any root canals are necessary.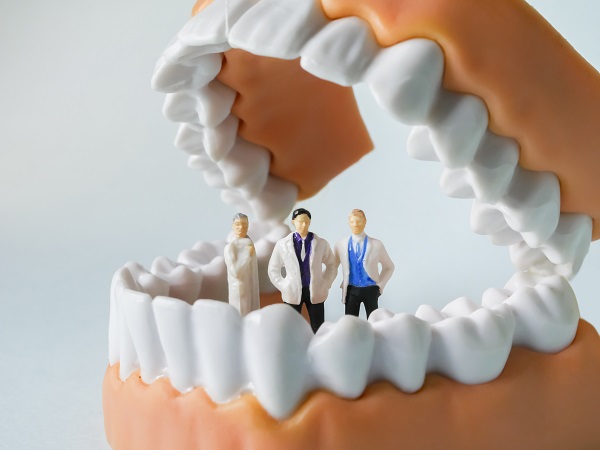 https://www.rangewooddental.com/wp-content/uploads/2023/02/rangewood-340x156-1-300x138.png
0
0
David Richardson
https://www.rangewooddental.com/wp-content/uploads/2023/02/rangewood-340x156-1-300x138.png
David Richardson
2023-03-05 00:37:26
2023-03-26 00:40:13
Why it is Important to Treat a Chipped Tooth