About Us
---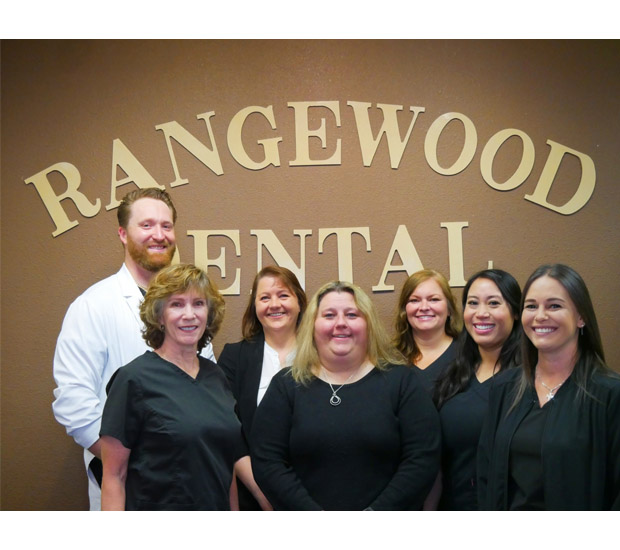 Rangewood Dental
Rangewood Dental is a Colorado Springs based Family Dental Practice that treats patients of all ages. We are committed to delivering the highest quality dental care and do so using advanced dental equipment. We are a cosmetic dentist that offers services like checkups, teeth cleaning, crowns, veneers and more.
We also perform emergency dentist services that include bonding, root canals, and bridges. As a local dentist, we create lifelong relationships with our patients and their families and work to ensure that they receive treatments in a comfortable and relaxed environment. Dr. Skaggs and our team invite you to schedule an appointment by calling 719-581-3069 and experience why our patients think Rangewood Dental is the best dentist in Colorado Springs.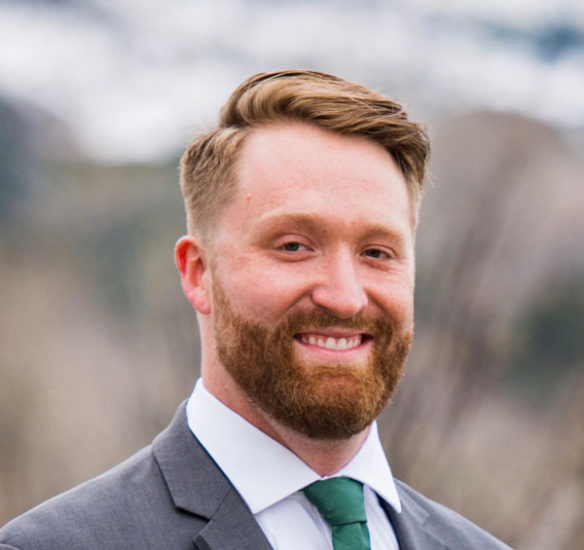 Dr. Skaggs
Originally from Florida, Dr. Daniel Skaggs and his wife Kristina moved to Colorado Springs originally in 2018 and most recently in 2022. Two years after moving out of Colorado, Dr. Skaggs and Kristina missed the area so much they decided to move back and set down roots. He prides himself on honesty, transparency, and quality when treating patients.
Dr. Skaggs earned his bachelor's degree in Exercise Science from Florida State University. He proceeded to earn his Doctor of Dental Medicine degree from LECOM School of Dental Medicine in Bradenton, FL. Since graduation, he and Kristina have lived and worked in several states including Kentucky, Indiana, and West Virginia, but Colorado is where he and Kristina will call home from here on out.
Dr. Skaggs enjoys volunteering his time to provide dental services to underserved populations. He also enjoys hiking, fishing, and outdoor activities when his schedule allows. He and Kristina are expecting their first child in May 2022, so he will add fatherhood to his list of favorite activities as well.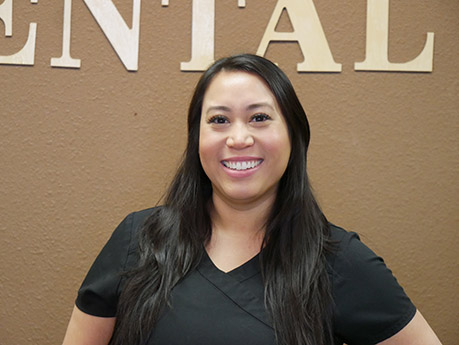 Annette Aldover
RDH
My name is Annette and I am a Registered Dental Hygienist at Rangewood Dental. I graduated with my Bachelor of Science in Dental Hygiene from the University of Texas Health and Science Center in May 2014. I was born in the Philippines on Clark Air Force base, but claim San Antonio, Texas, as where I am from. In my free time, I like to go out to eat, watch documentaries or movies, and spend time with my boyfriend and our fur babies. My boyfriend and I recently bought a house, so renovating is something else we devote our time to. My two fur babies are Oliver and Oscar, both rescue cats who are very rambunctious. That is a little bit about me, I would love to meet you dear reader and future patient, to learn more about you!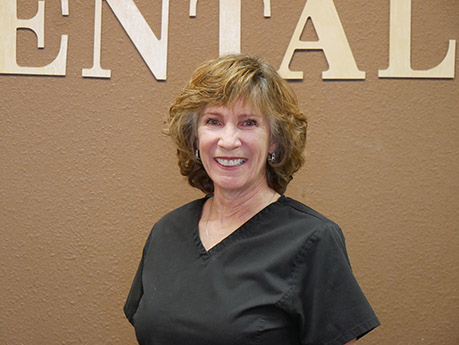 Catherine Gollan
RDH
Hi, I am Catherine Gollan, one of the Hygienists at Rangewood Dental. I am also the mother of 2 daughters and grandmother of 5. I have been in the dental field in some way beginning in 1989. Since March 2003, it has been my privilege to treat and educate the special patients that are part of this practice. I work with an awesome team, including a great and caring dentist, Dr. Daniel Skaggs. I invite you to come join us as a patient, letting us take special care of your dental needs!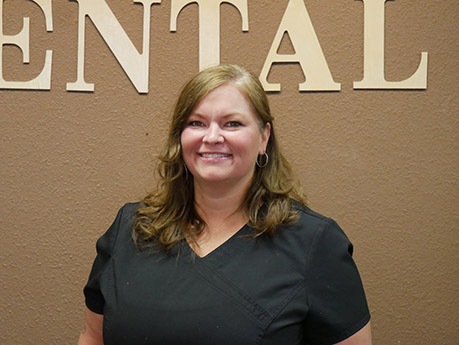 Dawn Oliver
EDDA
Hello, I am Dawn Oliver, an Expanded Duties Dental Assistant at Rangewood Dental. I am originally from Maryland where I began my dental career 14 years ago. I furthered my education by becoming a licensed EDDA after I moved to Colorado in 2009. Since completing my advanced education, I really enjoy placing fillings to restore teeth to their natural beauty. I have worked in both pediatric and general dentistry offices, but prefer general dentistry because of the variety of procedures and the impact that helping people smile again has on their overall wellbeing. When I'm not working, I am enjoying all that Colorado has to offer with my three kids and new grandson.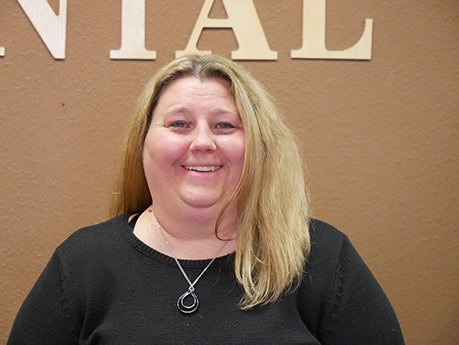 Jenny Dakin
Patient Care Coordinator
Hi, my name is Jenny Dakin and I have worked at Rangewood Dental for the past 11 years as the Patient Care Coordinator. I'm originally from Wisconsin, but have been living in Colorado for over 20 years. I enjoy reading, bowling, and riding motorcycles in my spare time. I have been married to my husband, Richard, for 30 years. We have 2 children and six fur babies; 3 dogs, and 3 cats. I am from Wisconsin, so I am a die-hard Packers fan, but also love watching the Colorado Avalanche. As the patient care coordinator here at Rangewood Dental, I'm here to find out how we can brighten your smile.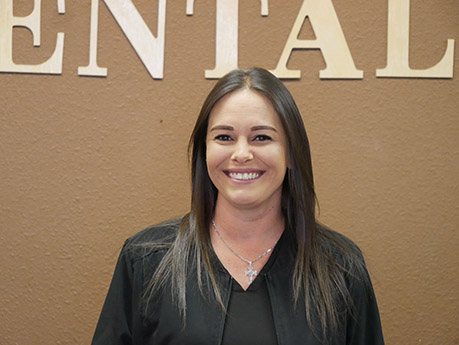 Felicia
DA
Hi, my name is Felicia Wood. I'm one of the dental assistants here at Rangewood Dental. Even though I was born in Houston, I have been living in Colorado Springs for the majority of my life. I have been working in the dental field for over 25 years now. My husband and I have two kids and have been married for 17 years. Patients are my passion at work, but I have several hobbies outside of work too including camping, hiking, and exploring the mountains. I look forward to meeting you at your next appointment.